Kangaroo Mother Care for Parents in Malaysia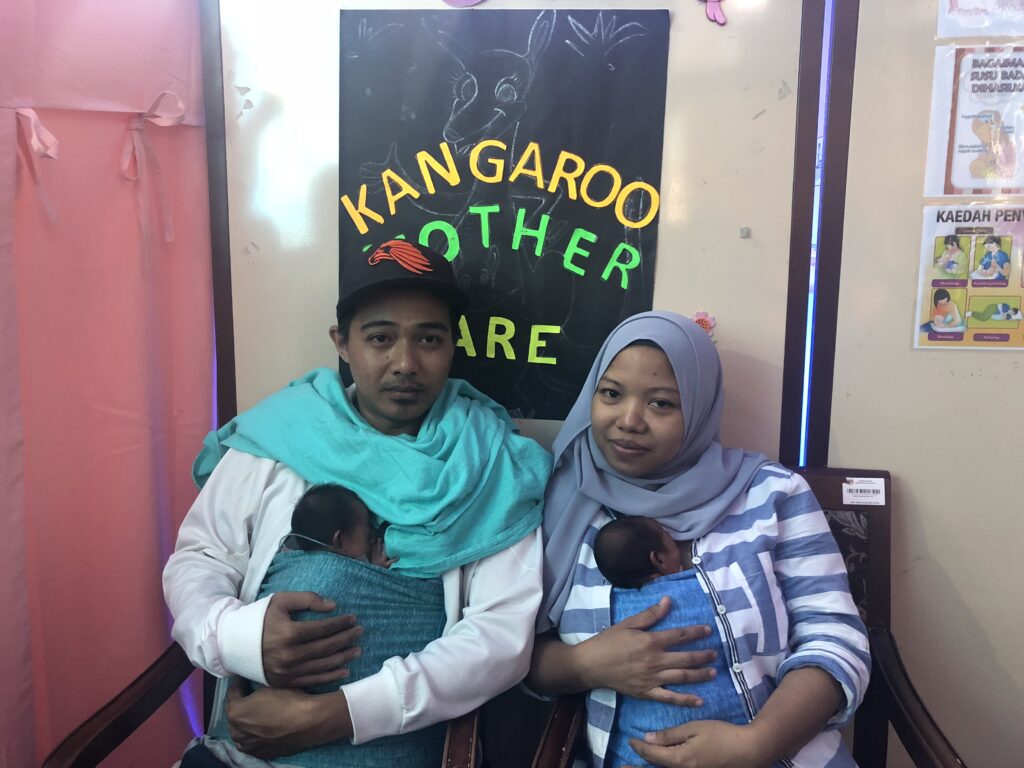 Have you heard of Kangaroo Mother Care (KMC)?
Kangaroo Mother Care (KMC) is a special experience where you or your spouse can hold your baby close to your chest. This allows for skin-to-skin contact between you and baby. Click on the buttons to read more about when and where KMC can be done. Enable support for KMC now.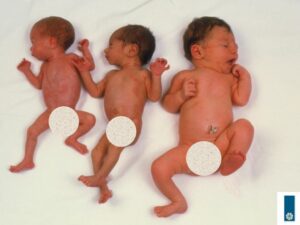 Which baby should have KMC?
All, especially if baby is born too early.
"I haven't been able to touch him in that incubator since he was born…. and I've longed to do so for so long….. With KMC, I able finally able to hold him…. and he grabbed my finger…. that made me feel warm and tender…and I finally feel like I'm his mother and not a stranger." (mother)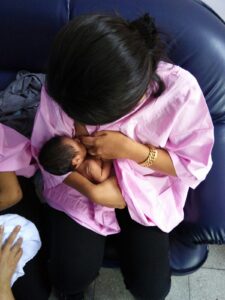 "My baby instinctively tries to breastfeed shortly after being put skin-to-skin on my chest." (mother)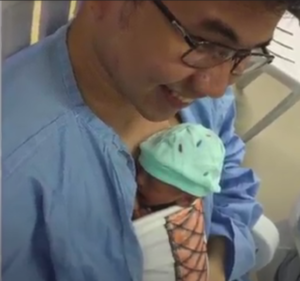 KMC can be practiced at home and performed by any healthy family member.
Watch this video from WHO
This informative video from the  World Health Organization reinforces that KMC is an intervention that enables the mother to take a central role in her own and her newborn's care, thereby ensuring the power stays with the mother, and health workers support and respond to the mother's and newborn's needs.
An interview with a consultant paediatrician
Below are excerpts from an interview conducted between Sonia Nte, a medical student from RCSI & UCD Malaysia Campus, with Dr Adele Tan, a consultant paediatrician at Lam Wah Ee Hospital.
Q: Why did you start KMC in your hospital?
A: We started implementing kangaroo mother care practices in Lam Wah Ee way back in 2016. This was because we came across studies in Africa that purported the efficacy of kangaroo mother care in the outcomes of preterm babies. We implemented it in our wards to improve patient outcomes for preterm babies and to reduce their hospital stay.
Q: What were the challenges faced when trying to get KMC going?
A: Most mothers were not aware of kangaroo mother care, and it was not as simple to implement. Mothers had difficulties holding the baby properly as many mothers especially new mothers were not familiar with skin to skin practice. Apart from that we didn't encounter much difficulties from the side of the parents as regards implementation, they were quite enthusiastic participants. However, when we were just beginning to expand kangaroo mother care to include all babies, not just preterm, the COVID-19 pandemic hit!  Consequently, mothers were reluctant to "room in" with their babies and this significantly limited both the education and practice of kangaroo mother care.  Beyond that, we found that there was a need for the nurses to undergo training on how to teach new and expecting mothers kangaroo mother care.
Q: What have you done to support KMC in your hospital?
A: Some of  our nurses have received formal training on how to adequately teach kangaroo mother care to mothers. Ideally the promotion of kangaroo mother care should occur during antenatal check-ups, hence we have banners explaining kangaroo mother care and some of our obstetricians are becoming more involved in promoting kangaroo mother care. There are also nurses in the waiting area who help to promote kangaroo mother care to the mothers. There are plans in place to create educational videos explaining kangaroo mother care and its benefits. We also hope to have the antenatal tutors and lactation counselling nurses encourage kangaroo mother care. There are already brochures on kangaroo mother care in the antenatal ward.
Kangaroo mother care enhances the maternal instinct, love, and protection of the baby. It is an extension of skin to skin contact and it sends sensory input to the brain to produce more milk. Kangaroo mother care improves the frequency and chances for breastfeeding. We hope that by implementing kangaroo mother care in the hospital, mothers can see the benefits of it and tell their friends about it, consequently helping to increase public awareness of kangaroo mother care.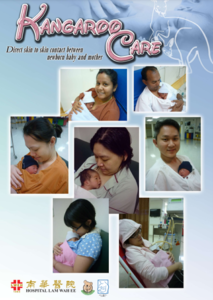 World Breastfeeding Week 2023
#WBW2023​ #WABA ​ #breastfeeding​​ #SDGs​ #worldbreastfeedingweek2023 ​ #WarmChain ​ #buildingbackbetter ​ #EmpoweringParentsCampaign #EnablingBreastfeeding #MakingADifference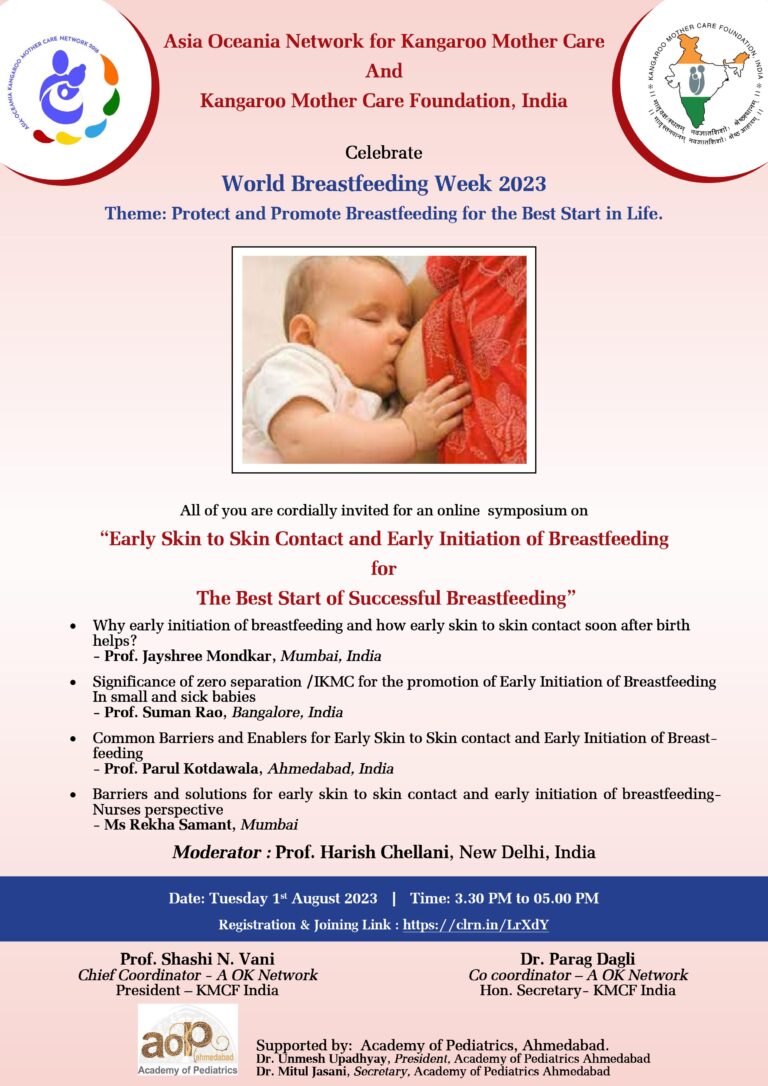 International Kangaroo Mother Care Awareness Day