Kangaroo Mother Care for Parents in Malaysia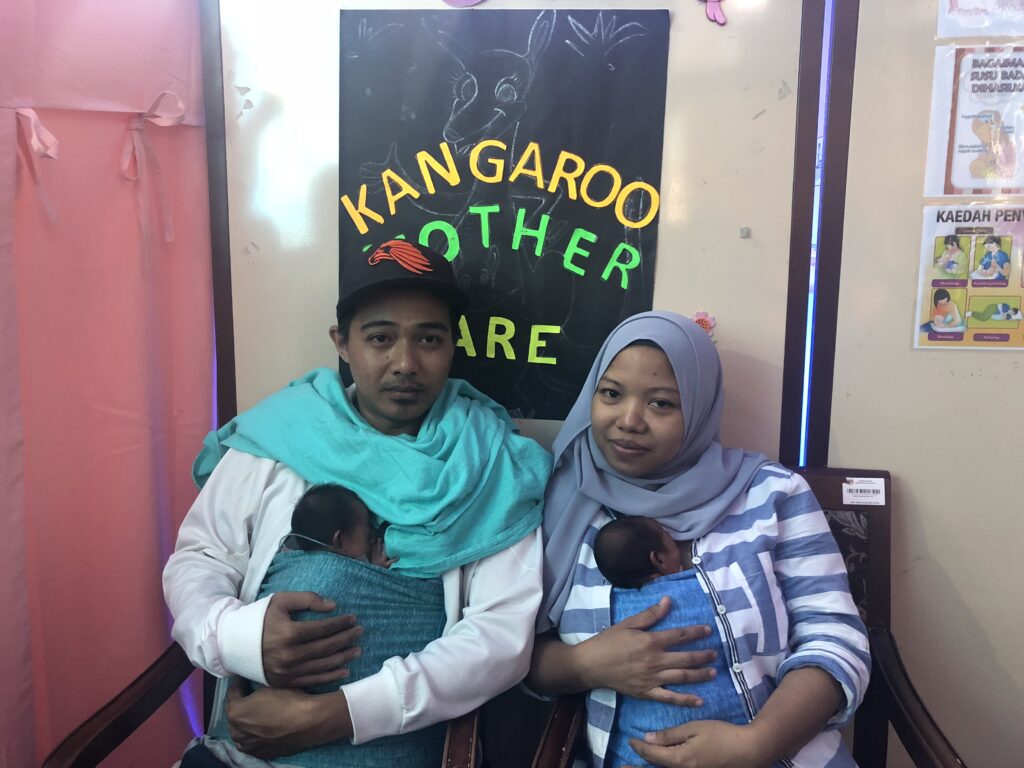 Have you heard of Kangaroo Mother Care (KMC)?
Kangaroo Mother Care (KMC) is a special experience where you or your spouse can hold your baby close to your chest. This allows for skin-to-skin contact between you and baby. Click on the buttons to read more about when and where KMC can be done. Enable support for KMC now.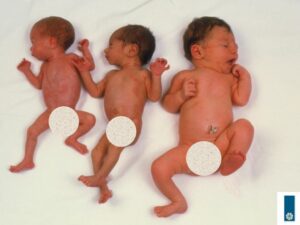 Which baby should have KMC?
All, especially if baby is born too early.
"I haven't been able to touch him in that incubator since he was born…. and I've longed to do so for so long….. With KMC, I able finally able to hold him…. and he grabbed my finger…. that made me feel warm and tender…and I finally feel like I'm his mother and not a stranger." (mother)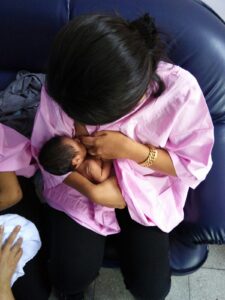 "My baby instinctively tries to breastfeed shortly after being put skin-to-skin on my chest." (mother)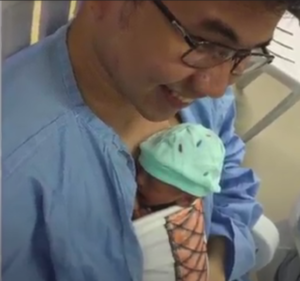 KMC can be practiced at home and performed by any healthy family member.